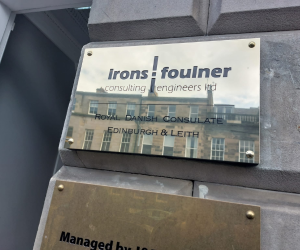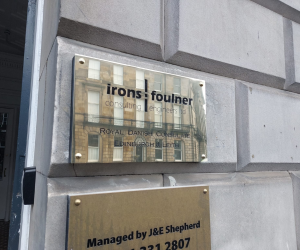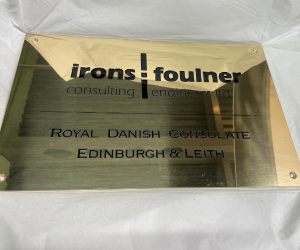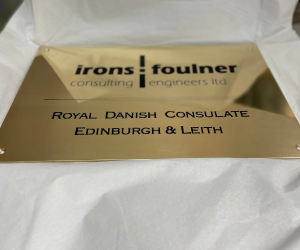 Irons Foulner is an intermediate sized firm of Mechanical and Electrical Consulting Engineers providing specialist design services and advice on engineering services in buildings.
A new brass plaque was installed for Irons Foulner for their city centre office.
First Display are a leading sign maker in Edinburgh. We manufacture and supply all types of signs throughout Scotland.